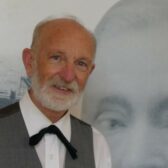 Tourist guide from 2005, graduated in History and expert in local history, author of some history and environment books. He is also walking guide. Native of Sanremo is well prepared to take you to discover the town, where he offers several thematic itineraries. At Villa Nobel he proposes himself as a double of the Swedish scientist.
Specialized also in the hinterland of western Liguria, he is able to develop visits and excursions in every hamlet or mountain village.
Fan of botanic and monumental trees.